Local
Pool pix: Boston heads underwater to beat the heat
Kids and adults alike were splashing up a storm at the Melnea A. Cass Recreational Complex last week.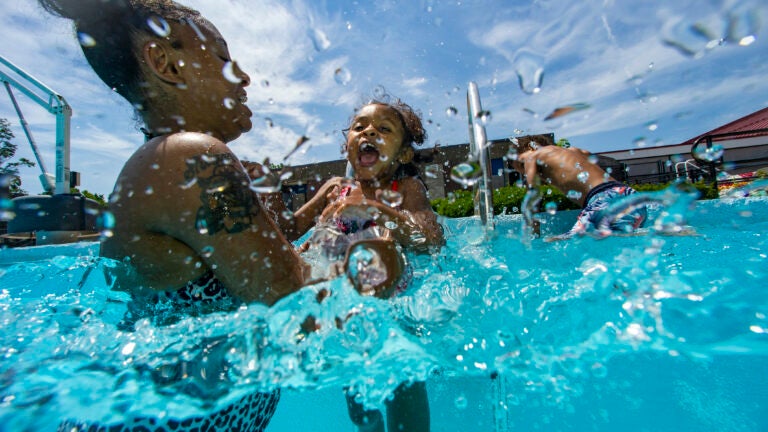 Fans of public pools know the score: If you want to avoid traffic, high parking costs, and sharks (not necessarily in that order), hitting the water in or near your own neighborhood is the way to go.
Fortunately for Greater Boston residents, the state's Department of Conservation & Recreation has more than 50 swimming pools, wading pools, and spray decks available for summer splashing as the temperature rises.
Sadly, staffing shortages and renovations have closed some of the pools operated by the City of Boston this summer, but there are still at least a dozen Boston Centers for Youth & Families (BCYF) sites that have either indoor or outdoor pools open to the public.
As the temperature soared just prior to the July 4th holiday weekend, photographer Joseph Prezioso headed to the DCR pool at the Melnea A. Cass Recreational Complex in Roxbury, underwater cameras in tow, to find out just how much fun could be had below the surface.
Check out his photos below, and make sure to scroll all the way down to share your summer pool memories.
Share your memories of Boston's community pools
Newsletter Signup
Stay up to date on all the latest news from Boston.com