Local
Peabody high alumna leaves school $1M endowment 
The money comes from the estate of Ruth S. Rappaport, a scientist who pioneered vaccine research.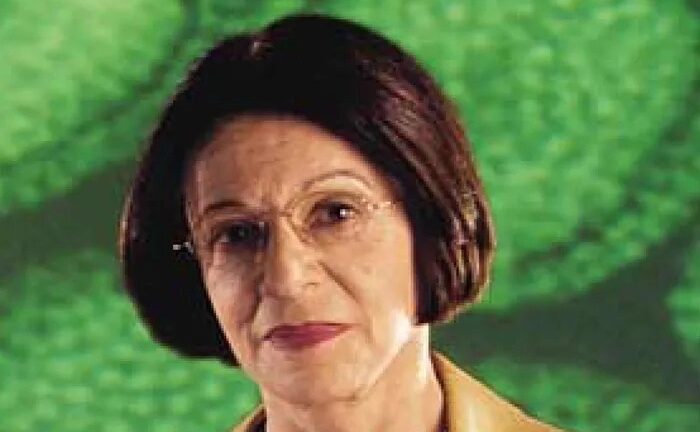 Peabody Public Schools have announced their acceptance of a $1M donation from the estate of Ruth S. Rappaport, a scientist who pioneered vaccine research.
Rappaport, raised in Peabody, left the money to Peabody Veterans Memorial, upon her death in May 2020. Peabody superintendent Josh Vadala announced this week that Peabody Public Schools had accepted the funds.
Rappaport died on April 28, 2020, in Philadelphia at the age of 83. The North Shore native graduated from high school in 1955. Read her full obituary, published by the Boston Globe on May 1, 2020, here.
Predeceased by her two sisters, neuroscientist Dr. Patricia Shoer Goldman-Rakic and president of List Laboratories Dr. Linda Shoer, and with no surviving immediate family, Rappaport donated her entire estate to various nonprofit organizations, including the Philadelphia Youth Orchestra and Peabody Veterans Memorial High School.
Rappaport's $1 million endowment, named the Irving and Jennie Pearl Shoer Family Endowment after her parents, is to be permanently restricted. Income from the fund will purchase the yearly 14-karat gold George Peabody Medals awarded to the high school's top six students in each graduating class.
Any excess funds after the medals' purchase each year can be reinvested, or they may go toward the school's orchestra, paying for instruments, guest conductors, or college scholarships for graduating students.
"The students of Peabody Veterans Memorial High School, and all of the Peabody community, are blessed by the generosity of Dr. Rappaport, who never forgot her hometown or alma mater even as she achieved greatness in her life and moved away from the area," said Vadala in a statement. "We are thankful for this extraordinary gift that will help to motivate and reward Peabody students who strive to achieve, while also illustrating the importance of generosity that we try to instill in all members of our school community."
After high school, Rappaport graduated from Vassar College alongside her twin sister Patricia in 1959. She received her Ph.D from Yale University in 1967.
She then became the first female scientist hired by Wyeth Laboratories, which was later bought by Pfizer in 2009. At Wyeth, Rappaport eventually rose to become their senior director of clinical immunology and virology. She contributed vital research to the development of vaccines for illness like influenza, HIV, and cholera, and she authored almost 60 scientific papers over her career.
Outside of her scientific life, Rappaport was an artist, composing music, writing poetry, playing piano, and studying ballet. She assembled a notable personal art collection and was a regular patron of the Philadelphia Orchestra.
The high school initially received a disbursement from the estate of $935,000, and an additional disbursement of $125,000 in late 2021. The final payment will be sent in June.
Newsletter Signup
Stay up to date on all the latest news from Boston.com