Local
Just 3 of 15 potential Mass. ballot questions advance for 2022
Here are the ballot questions that made the cut.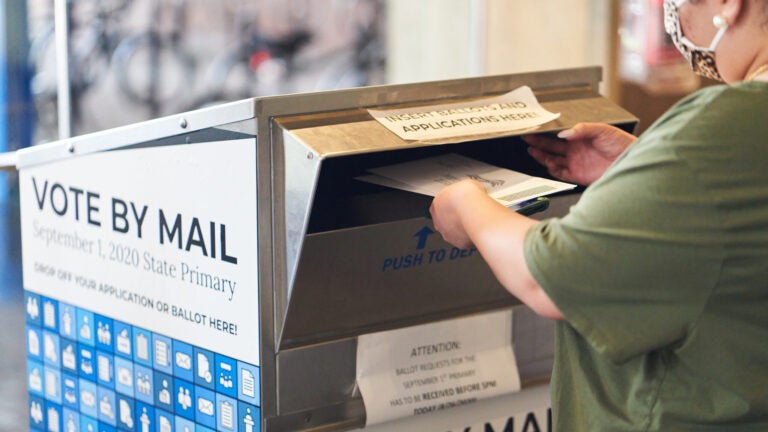 Only three of the 15 ballot initiative petitions that were in the running to make it to Massachusetts voters next year will advance after most failed to garner enough signatures before a deadline on Wednesday.
The three advancing proposals ask voters to take stances on rewriting worker status and benefits for app drivers, developing spending limits for dental insurers, and updating alcohol licensing limits, according to the State House News Service.
Campaigns needed to file 80,239 voter signatures for the Secretary of State's office. Officials there will be counting the submissions in the next few weeks.
But many campaigns fell short of hitting the required benchmark, including a Republican-sponsored effort to usher in voter identification requirements, a proposal to legalize the sale of consumer fireworks, and another that would do away with the state's ban on happy hour, among others.
As for what did advance, the Coalition for Independent Work — funded by app giants Uber, Lyft, DoorDash, and Instacart — is putting forth a question to make all drivers for delivery service and rideshare apps independent contractors, not company employees, according to the News Service.
The measure would also offer new worker benefits, including paid sick leave and a pay floor, the outlet reports.
The coalition said it filed about 130,000 signatures for two versions of the question for certification. It is not yet clear which version will make it to the ballot, if either does at all.
Vocal opponents of the ballot measure include Sen. Elizabeth Warren. They argue companies are attempting to redefine state law to favor their policies over workers, the News Service reports.
Additionally, the Massachusetts Package Store Association said it filed over 109,000 certified signatures for its question. The proposal would double the alcohol licenses a company can hold but would a cap would remain, according to the News Service.
The third question asks voters to consider a profit limit on dental insurance companies similar to those set on medical insurers, Mouhab Rizkallah, an orthodontist and chairman of the ballot question committee, told the outlet.
According to Rizkallah, medical insurers are required to pay at least 88 percent of the revenue they make from premiums toward patient care. Without a similar standard for dental insurers, "patients have to fight for coverage, and often quit due to exhaustion," Rizkallah said.
The ballot measure would require insurance companies to spend at least 83 percent of their revenues on "dental expenses and quality improvements as opposed to administrative expenses," the text of the question reads.
"We are confident that this protective legislation will pass in Massachusetts, and it will then ricochet across the nation," Rizkallah wrote to the News Service in an email.
Rizkallah runs six "The Braces Places" locations in Massachusetts and is currently facing a lawsuit from the state Attorney General's office alleging he made children wear braces longer than necessary for their health in order to submit false claims to MassHealth.
The complaint also alleges Rizkallah charged MassHealth patients for missed or cancelled appoints, which is against the law.
Responding to the News Service about how the lawsuit has impacted the ballot initiative, Rizkallah said he has filed and won four lawsuits against MassHealth and has support from within his industry.
"I am a change-maker, and I have political enemies, and I have deep political wounds," Rizkallah wrote in an email to the service. "But I live a purpose-driven life…I prefer deep political wounds in exchange for healthcare impacts for humanity, rather than personal comfort and irrelevance."
The state Legislature has until May 4, 2022, to act on the proposals. If lawmakers don't, ballot question campaigns must collect over 13,000 signatures by July 6 in order for each to make the ballot next fall.
Newsletter Signup
Stay up to date on all the latest news from Boston.com