Local
Baker Campaign Ally Asks Patrick to Discuss Transition While Polls Still Open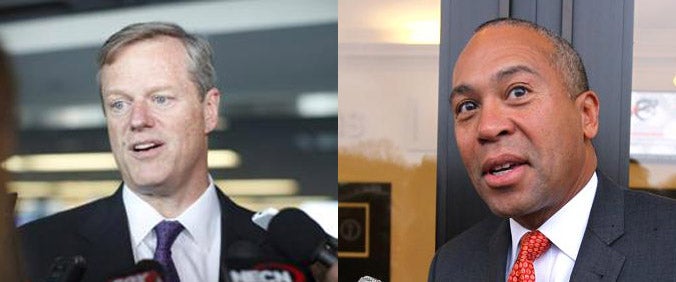 In what can only be called a show of confidence, an ally of Republican gubernatorial candidate Charlie Baker called an aide of Governor Deval Patrick to ask for a transition meeting Tuesday morning, The Boston Globe reports.
The call came from James Peyser, the former chair of the state Board of Education, The Globe reports:
[Baker] Campaign manager Jim Conroy said Peyser had called the Patrick aide Tuesday morning. The aide asked for a means of reaching Baker after polls close and that the administration would contact Baker's team on Wednesday if he wins the election, Conroy said.
Recent polls have shown Baker with a slight lead over Democratic candidate Martha Coakley.
"I don't think it's anything out of the ordinary,'' Conroy told The Globe, calling it "a standard, precautionary planning practice.''
Read the full story from The Boston Globe here.
Click here for election results, updated live.