High School Sports
Wellesley sports suspended due to 'major increase' of COVID cases
"It was all over the place."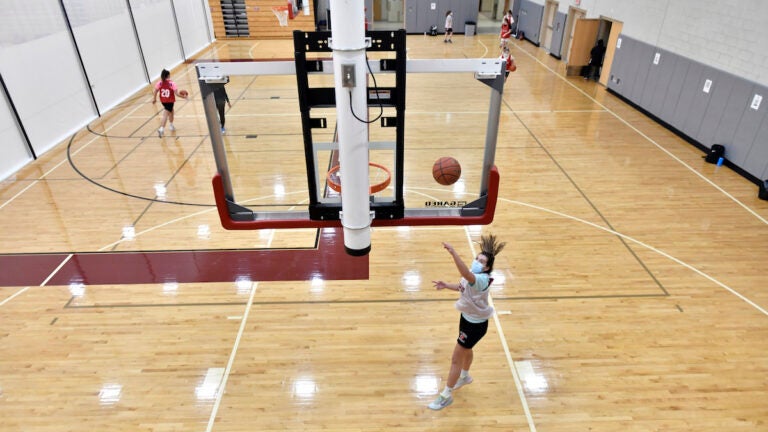 Wellesley Public Schools announced administrators have opted to suspend the winter season of student athletics indefinitely after a "major increase" of COVID-19 cases among athletes.
"After consultation with the Wellesley Public Schools Administration and the Wellesley Health Department regarding the increase of positive Covid cases and in particular the major increase of cases on our athletic teams we have come to the conclusion that we need to suspend the winter season until further notice," a statement posted Tuesday on the schools' Athletic Department webpage reads. "This means no in person practices, games, meets or competitions."
According to the district's COVID-19 Dashboard, there have been 45 cases reported among high school students alone since Dec. 25, with 155 cases across the entire school system.
"Our wrestling team was affected. Our girls basketball team was affected, boys hockey team affected, boys basketball (team) affected," Athletics Director John Brown told WCVB. "It was all over the place."
According to the news station, the high school boasts a student vaccination rate of over 80 percent.
"While the case numbers are growing, they're not necessarily seeing the kinds of intense medical reactions to the virus that we have seen previously, which is good news," Superintendent David Lussier told the outlet. "I think that is a reflection of the high vaccination rate."
Lussier said school officials hope the suspension will only be temporary.
Wellesley's decision follows a similar move by Boston Public Schools, which announced last week all sports games and practices are suspended through Jan. 10, or possibly longer, amid the latest virus surge, The Boston Globe reported.
Newsletter Signup
Stay up to date on all the latest news from Boston.com