Schools
Here's how many student COVID absences have been prevented by 'Test and Stay'
"I think you're going to see the CDC might even start talking about it."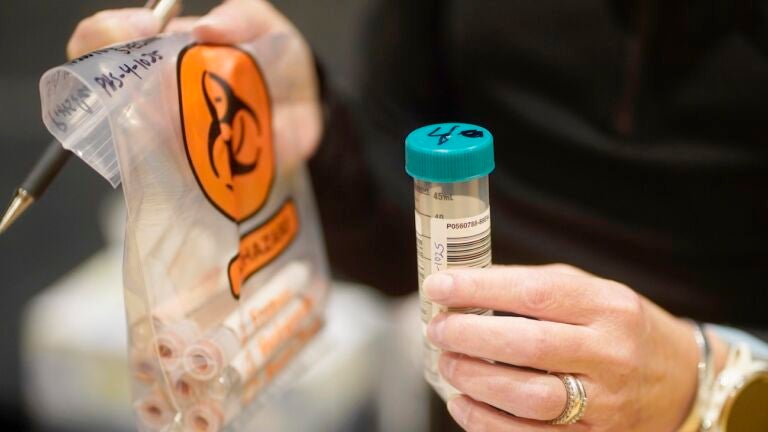 The COVID-19 pandemic continues to leave no dearth of challenges for Massachusetts schools, which have faced shortages in school bus drivers, school staff, student meals, and coronavirus testing personnel.
But state education officials say there is at least one particular thing working well this school year: the state's "Test and Stay" program.
Under the model, first offered to districts this school year, close contacts of people with confirmed COVID-19 cases are administered a daily test for at least five days following their initial exposure. Students can continue to remain in class as long as they produce a negative test result each day, saving them from having to quarantine at home and learn remotely.
So far, the program — which schools sign up for voluntarily — appears to be making a noticeable difference for limiting would-be in-person learning student absences.
"To date because of this program, we've already saved over 35,000 school days for kids that would have been outside of school had we not had this program," the state's Department of Elementary and Secondary Education Commissioner Jeff Riley told the DESE Board last week.
Earlier this month, the state called on the National Guard to provide up to 200 members to to aid in COVID-19 testing in schools as Massachusetts experienced staffing hurdles. Two other testing models, symptomatic and pooled testing, are also available to districts through the state, free of charge.
"I think Massachusetts is a leader in the 'Test and Stay' program," Riley said. "I think you're going to see the CDC might even start talking about it in the next few weeks.
"But clearly we are probably going to be three to six months ahead of everybody else, because we think it's crucial to get our kids and keep our kids in school to the greatest extent possible," he said.
Looking ahead, DESE, in a "frequently asked questions" release from the department on Monday, said schools cannot require all students to submit a negative COVID-19 test result before returning to classrooms after the holidays.
Students and staff are encouraged to follow the CDC's recommended travel guidelines instead, officials said.
DESE also announced on Tuesday that Riley is extending the current universal mask requirement in all K-12 public schools through at least Jan. 15, 2022.
Newsletter Signup
Stay up to date on all the latest news from Boston.com