COVID
'It's reasonable': What public health experts are saying about the CDC's updated mask guidance
"Not sure this guidance moves unvaccinated, unmasked folks. Who are the real drivers of this surge."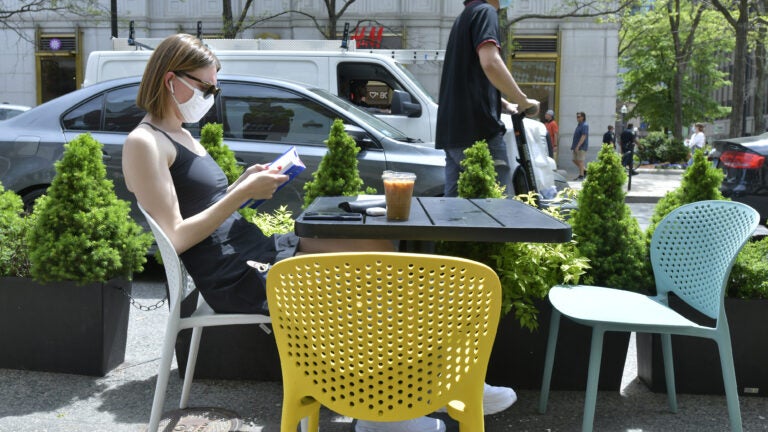 The Centers for Disease Control and Prevention released revised guidelines on Tuesday, recommending that everyone — both fully vaccinated and unvaccinated individuals — living in areas where the Delta variant is driving a surge in COVID-19 return to wearing masks indoors to protect against the virus.
Dr. Ashish Jha, dean of the Brown University School of Public Health, says the change is a "modest" one that is "responding to the realities on the ground."
But the doctor said he doesn't expect the updated recommendations to have a huge impact on the surge in cases being seen across the country.
"This is a recommendation," Jha wrote on Twitter. "It's reasonable. And here's the thing, it'll help. A little."
During an appearance on "Good Morning America," CDC Director Rochelle Walensky said the change was made because the agency saw new evidence in recent days that showed fully vaccinated individuals who had rare breakthrough infections from the Delta variant could transmit the virus to other people.
"That's new," Walensky said. "When we were looking at the Alpha variant, at prior variants in the pandemic, we were not able to see that if you were vaccinated and you were a breakthrough case that you could transmit to others. So we thought it was important for the vaccinated people to understand — that if they happen to be one of those breakthrough infections, which was more likely in areas with a huge amount of transmission and disease, that those people could potentially pass it on to a loved one who was immunosuppressed. We thought that was important information for them to know."
Dr. Jeremy Faust, an emergency room physician at Brigham and Women's Hospital, wrote in an essay online that he believes the CDC "made the right call" in updating its guidance, especially by linking the recommendation to specific metrics.
The updated guidance for masks in indoor public places applies to counties seeing "substantial" or "high" levels of COVID-19 — at least 50 new cases per 100,000 people in the last week or are averaging a positive test rate above 8 percent.
In Massachusetts, there are a few counties that meet that criteria. Suffolk and Bristol counties fall in the "substantial" range, while Barnstable County, which has seen a surge of cases in Provincetown, is listed as experiencing "high" transmission.
The new indication that the Delta variant can still cause transmission of the virus in breakthrough cases is "not ideal," Jha said.
But the doctor said he still expects that returning to masks will only have a small impact.
One of the reasons is because many people wear poor quality masks that only help a little against the super contagious variant, he said. But it's also because a lot of the transmission that is occurring is happening in places where most people aren't wearing masks, such as in bars, restaurants, and at parties, he wrote.
"And… Vaccinated folks who'll comply with guidance were already masking," Jha said. "Not sure this guidance moves unvaccinated, unmasked folks. Who are the real drivers of this surge."
What could make a difference in slowing the surge is reducing activities like indoor gatherings and dining, he wrote.
"That's neither tenable nor sustainable," he said.
Vaccinations remain the avenue that will make the most difference, Jha said.
"That's what we have to do," he said.
Newsletter Signup
Stay up to date on all the latest news from Boston.com