COVID
Rhode Island puts out statewide COVID-19 guidelines for trick-or-treating this Halloween
"No big Halloween bashes."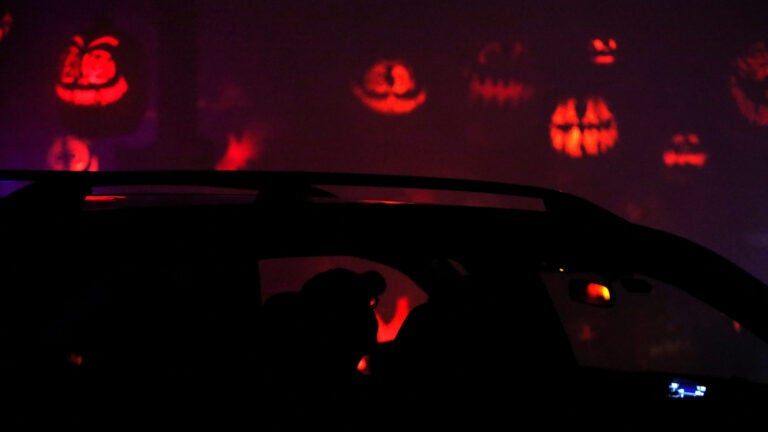 Despite the COVID-19 pandemic, there will be Halloween in Rhode Island this year.
But "like everything else," Gov. Gina Raimondo says, "it's going to look different."
With a month to go until the Oct. 31 holiday, officials in the nation's smallest state unveiled guidelines for trick-or-treating this season trying to prevent the spread of the infectious and potentially deadly disease.
Raimondo urged trick-or-treaters to keep their groups as small as possible; the state's rules limit gatherings to no more than 15 people. The rules also say to wear a medically approved face covering — and no, Halloween masks don't count.
"Masks are absolutely required during Halloween and trick-or-treating," Nicole Alexander-Scott, the director of Rhode Island's Department of Health, said during a press conference Wednesday. "To be clear, that means using one of the face coverings that we have been talking about and wearing for a few months now. It does not mean using a Halloween mask from your costume to feel like that replaces the cloth face covering. The Halloween mask is not enough."
The guidelines also note that wearing a costume mask over a protective face covering "can be dangerous if the costume mask makes it hard to breathe."
Officials strongly discouraged personally handing out candy from a bowl. Rather, they said residents should put out candy a few pieces at a time and keep their door closed to trick-or-treaters.
"A creative way to do this differently is to leave individually wrapped goodie bags outside," Alexander-Scott said. "Alternatively, you can leave individual pieces of wrapped candy on a baking sheet that are spread out, so no one's touching something more than once; someone is able to go and pick it up, children can enjoy the experience, and we can do it safely."
The guidelines also recommend that trick-or-treaters use hand sanitizer between stops. Additionally, people who feel sick should not participate in the festivities in any way. That means neither trick-or-treating from house-to-house themselves nor putting out candy at their own residence.
"If you are feeling sick, you cannot participate in trick-or-treating this year," Alexander-Scott said, adding that parents should check their kids for COVID-19-like symptoms before going out.
Officials also stressed that residents should not be throwing Halloween parties — at least with people from outside their household.
"I know this is a big time for partying," Raimondo said, targeting her message "particularly" toward college students.
"Don't do it," she emphasized. "Don't even try it. We will bust your party, we will fine everybody 500 bucks. Don't even think about it."
The guidelines come as Rhode Island battles the highest COVID-19 prevalence rate in New England, which officials attributed to a recent uptick among young adults. While just 9 percent of Rhode Island's population, officials said people in the 19-to-25-year-old age group accounted for 30 percent of the state's cases reported between Sept. 15 and Sept. 21.
"You may be young and healthy, but you're spreading this to people who aren't young and healthy," Raimondo said.
"Halloween will go on for the kids, they can do their outdoor trick-or-treating safely," she said during the press conference. "For the rest of us … no big parties, no gatherings and bars, no big Halloween bashes. Now, be smart about this. We don't want to have a repeat of what we saw after Fourth of July — or, frankly, what we're seeing all over the country — where one bad weekend, one big party, one event can [lead] to a big outbreak, three or four weeks down the road."
Get Boston.com's browser alerts:
Enable breaking news notifications straight to your internet browser.