Community
Here's what our readers said about their habits to combat climate change
"Use common sense in the things I buy, and my use of detrimental environmental items."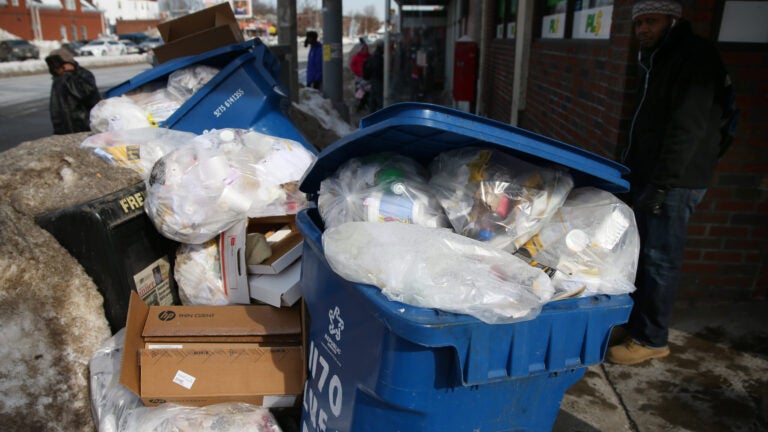 Scientists and environmentalists have been warning people about climate change and its impact on the planet for several decades. The recent United Nations Intergovernmental Panel on Climate Change report was yet another warning, a 'code red' indicating the urgency and need for action.
The report outlined the impact humans have had on the earth so far, as well as the nature of extreme weather events in the upcoming decades if there are no big changes made to mitigate our carbon footprint.
Extreme weather continues to impact the country from the western wildfires, the flash flood in Tennessee, and Hurricane Henri that hit New England this weekend. In July, there were also several extreme weather events in Mass. including unprecedented heavy rainfall and long heat waves with temperatures rising above 100 degrees.
Following some of these extreme weather events, we asked Boston.com readers how worried they were about their own communities being affected by climate change, and 63% responded that they were worried.
Given the IPCC report and these extreme weather events, we wanted to know if Boston.com readers' habits were changing to combat climate change. Out of the 56 people who responded, the majority (56%) voted no, and 44% voted yes.
Some of those who responded no were already making conscious efforts to mitigate climate change and therefore did not feel the need to make more changes to their habits. "I own a small house with a very efficient heating and A/C system. I converted to LED bulbs long ago," said K. Robins from Hanover.
Others who voted yes are implementing several changes such as switching to a hybrid car and recycling, that reduces overall carbon footprints.
Are you changing your habits to combat climate change?
Below are samples of responses of how our readers are or are not changing their habits.
Responses have been lightly edited and condensed for space and clarity.
56% of respondents said they were not changing their habits.
"I have always owned my cars for over 20 years. Thus, I am responsible for far less manufacturing consumption and manufacturing pollution than the average person. I own a small house with a very efficient heating and A/C system. I converted to LED bulbs long ago. Unlike the average US citizen, I do not consume vast amounts of food. I am thin and leave a small carbon footprint." — K. Robins, Hanover, MA
"Use common sense in the things I buy, and my use of detrimental environmental items." — MjB
"There are other bigger problems." — Lou P., Woburn
"Some minor changes, but I want plastic bags for groceries and I buy water by the case. I am an ardent recycler, because it's free and my town has a pay per bag trash pickup program. I'll buy the last gas production year BMW and keep it until I can no longer drive." — Joe, Seacoast, N.H.
44% of respondents are changing how they live.
"Biking to work, drastically reducing meat consumption, eating local organic foods, buying more second hand products." — Remi Janicot, Dorchester
"We had solar panels and batteries installed this year. Reading books and listening to podcasts to learn about the causes of climate change. Voting for pro-environment candidates." — Mark, Westford
"Since moving back to Mass. and buying our first house 5 years ago, my husband and I have made some good progress for ourselves by buying a used hybrid car, installing solar panels, using black earth composting, and joining our local farm's CSA this summer. A more difficult change that is next on my list (but also harder with two new little ones) is reducing our single use plastic consumption – there are a lot of good options/alternatives out there for most things that we are shifting towards." — Christine, Amesbury
Boston.com occasionally interacts with readers by conducting informal polls and surveys. These results should be read as an unscientific gauge of readers' opinion.
Newsletter Signup
Stay up to date on all the latest news from Boston.com