Restaurants
Salt + Stone to open at Assembly Row in February
Find seafood towers and a raw bar at Somerville's upcoming restaurant.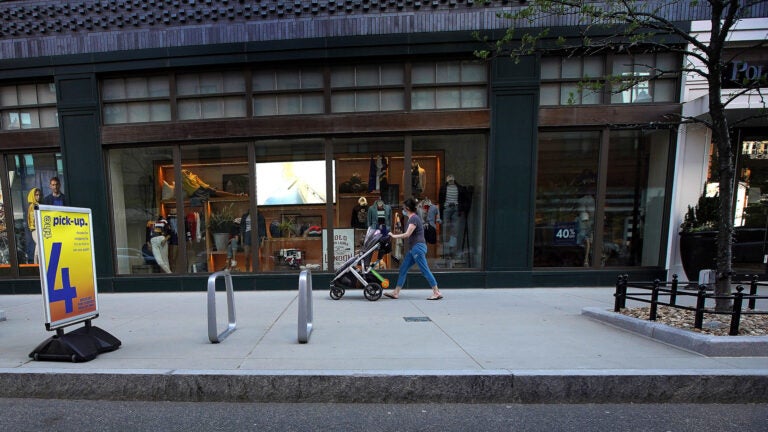 Since opening in 2014, Assembly Row has been a playground of sorts for food and entertainment, featuring dozens of restaurants, bars, shops, a movie theater, and, as of last summer, a rousing game of pickleball. Next on the docket: Salt + Stone, a new restaurant featuring seafood towers, charcuterie boards, and lobster boils.
Founded by restaurateurs Sean and Sue Olson, Salt + Stone is set to open in February, taking over the former MidiCi space at 463 Assembly Row. Fresh seafood will be a large focus here, with seafood towers and a raw bar curated in conjunction with Pangea Shellfish Company, as well as seafood-centric entrées like the New England lobster boil with lobster, clams, mussels, tri-color potatoes, corn, chorizo, and egg. Packed charcuterie boards are set to feature whipped ricotta, Calabrese sausage, olive tapenade, grilled house-made bread, and more, while other appetizers include roasted heirloom tomato soup, baked brie with fig jam and roasted almonds, and S+S boardwalk fries served in a paper cone.
Additional entrées include prime steak frites, Nantucket scallop carbonara, and a half chicken with a wild mushroom tarragon cream, haricot verts, and smashed potatoes. On the more casual side, there will be Wagyu hot dogs, house-smoked pastrami Reuben sandwiches, and the Salt + Stone Burger, made with a special brisket blend from Modern Butcher and topped with bacon, Vermont cheddar, caramelized shallots, and crisped smashed potatoes.
Cocktails, beer, and wine will be available to drink, and diners will be able to order coffee from Red Barn Roasters. As for dessert, there will be options for both chocolate and fruit fiends: a mason jar crème brûlée, a Grand Cayman toffee pudding with vanilla bean gelato, and cast iron baked apples with a cane sugar crumble.
Salt + Stone is the first independent restaurant for the Olsons.
"From cooking and working in our own catering company, [at] seafood and meat markets, to operating Five Guys as franchise owners and then MidiCi, we've been in this industry for close to 30 years working in almost every position you could imagine," co-owner Sue Olson shared in a press release. "We've been line cooks, caterers, dishwashers, bartenders, hosts, waiters, managers, and owners. The idea that we can realize all that time, experience, and passion into our first signature restaurant is truly a dream actualized."
The former MidiCi space will receive an updated look, with a 155-seat dining room and floor-to-ceiling windows, plus two full-service outdoor patios. When it debuts, it'll operate seven days a week, with lunch and brunch offered Thursdays, Fridays, and Saturdays. Follow the restaurant on Instagram at @saltandstoneboston for opening updates.
Salt + Stone; 463 Assembly Row, Somerville; Sundays—Wednesdays from 4 p.m. to close, Thursdays—Saturdays from noon to close; saltandstoneboston.com. Opening February.
Sign up for The Dish
Stay up to date on the latest food news from Boston.com.