Restaurants
Private chef David Welch to open his first restaurant this winter
Chef Dave's will debut at The Street Chestnut Hill.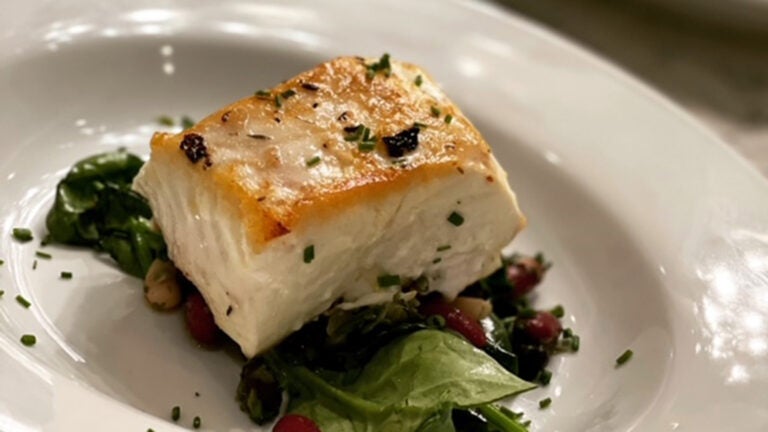 The Street Chestnut Hill will gain a new dining option this winter with the opening of Chef Dave's, the first restaurant concept from private chef David Welch.
Welch is a longtime presence in the local dining scene. He spent over a decade working at Formaggio Kitchen in Cambridge, first as a produce buyer, then making his own sauces, marinades, and side dishes. Formaggio's beloved sidewalk barbecue? That originated with Welch, who cooked ribs and whole and half chickens on Saturdays outside the cheese shop.
"I think Formaggio is an institution of education," Welch told Boston.com, recalling the talent that came out of the store. "You could do very well for yourself if you stay there or if you decide to go off on your own, because what you learn there is phenomenal."
Welch decided to take the latter route, going off on his own to become a private chef after building a steady fan base through his work at Formaggio. Since starting his catering business, he has cooked for production sets and political fundraisers, weddings, and pig roasts. Chef Dave's, located next to Eyespot at The Street Chestnut Hill, will be his first restaurant, with the aim to open in December 2021.
Chef Dave's will offer brunch, lunch, and dinner, and diners can expect some of Welch's signature items: prime beef filets, lemon herb-roasted chicken, osso buco, veal chops, and mac and cheese. For lunch, Welch said there will be salads, sandwiches, and some more "healthier options."
Welch described his upcoming restaurant as a casual bistro, one "where you can come if you want to be dressed up or you can come casually — a nice place to eat and be merry and be happy." He also hopes people will stick around and chat with him for a while after their meal.
"Things become exciting when you learn about the chef," he said. "It's your name, it's your presence — it's not just food. It's chef Dave."
Keep an eye out for more details about the opening by following Chef Dave's at @chefdavesonthestreet.
Sign up for The Dish
Stay up to date on the latest food news from Boston.com.