Breweries & Bars
Pour House owner continues to search for operator
"I just want to find a responsible, honest operator," owner Charles Talanian said.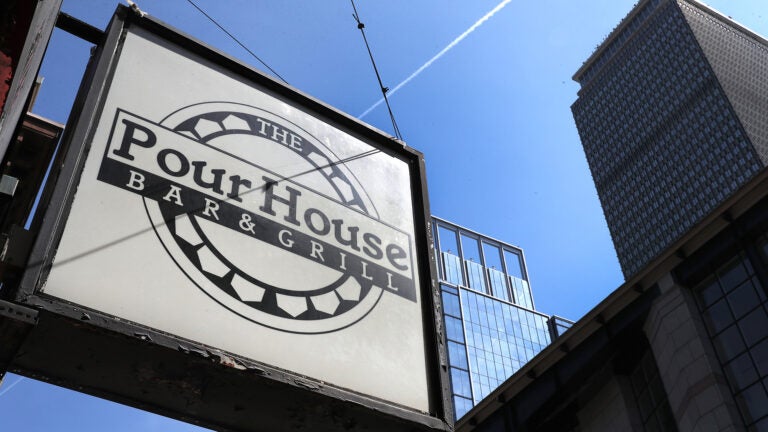 The owner of Pour House on Boylston Street rebuked a report published last week saying the bar's plans for reopening have "fallen through."
"It's a rumor," Charles Talanian, who owns the building where the bar and grill remains closed but intact, told Boston.com on Monday afternoon.
Everything remains: the furniture, the liquor license, all of the things that make the watering hole the beloved beacon of Boston nightlife what it is.
What it needs is an operator, according to Talanian. He said negotiations with one potential operator fell through, but there are five showings with five prospective operators this week.
"I just want to find a responsible, honest operator," he said.
Talanian also owns the Lir building next door, and had coordinated the leases for Lir and Pour House to expire at the same time in three to four years. His plan was to develop both, he said.
"That's all changed now with COVID," Talanian said.
Lir closed in early September 2020. Pour House's last call was around the same time.
Talanian, who is president of ​​realty firm C. Talanian Realty Co., noted the potential to build eight or nine stories over both plots with about 50,000 square feet. He also said it's possible he could get a single tenant and have a restaurant at the Pour House space, whether it's an upscale eatery or a bar like Pour House.
He noted that, due to COVID, patrons' habits may not be the same.
"Drinking habits have changed. Dating habits have changed," he said.
Sign up for The Dish
Stay up to date on the latest food news from Boston.com.