Movies
Get the first glimpse of 'The Tender Bar,' a coming-of-age drama directed by George Clooney
The film follows J.R. Moehringer's childhood on Long Island through college at Yale and into adulthood.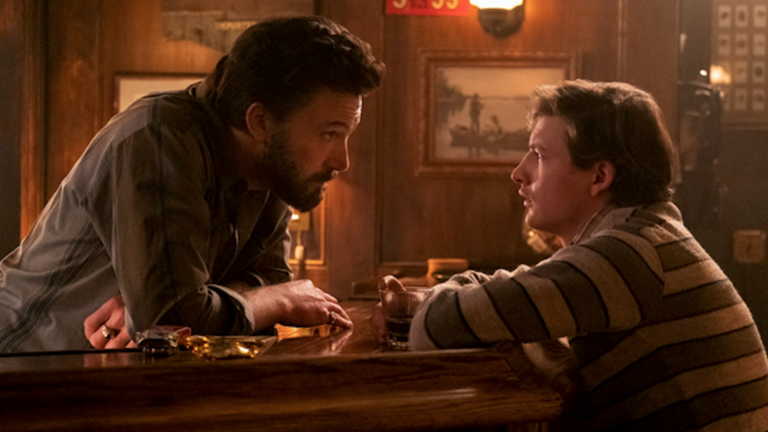 The first trailer for "The Tender Bar" was released Thursday morning, offering another glimpse into the local production of the memoir-turned-film of American writer and Pulitzer Prize winner J.R. Moehringer.
"The Tender Bar," directed by George Clooney, follows the coming-of-age story from Moehringer's childhood on Long Island through college at Yale and into adulthood. The film stars Ben Affleck, Tye Sheridan, Lily Rabe, Christopher Lloyd, and Daniel Ranieri. It's set mostly in New York, but many of the scenes were filmed in and around Boston, Beverly, Cambridge, Ipswich, Lowell, Watertown, and other nearby towns.
"The Tender Bar" begins with an introduction to the family of J.R. (Sheridan), who grows up fatherless and is raised by his mother (Rabe) and Uncle Charlie (Affleck), who acts primarily as his father figure. J.R.'s mother is determined to give him opportunities that were denied to her by her father, but struggles to do so.
J.R. begins to spend time at the bar where his uncle works as a bartender, and spends most of his time under his uncle's wing as he longs for a father-son relationship. It is his uncle who also pushes and introduces J.R. to the world of books, which inspires him to become a writer.
Upon graduating from Yale University, J.R. continues to write, eventually ending up at The New York Times, which shown in a brief scene from the trailer. All the while, J.R. remains connected with his Uncle Charlie, periodically going back to the Long Island bar, even in adulthood.
The Amazon original movie will premiere in select Los Angeles and New York theaters Dec. 17 and in theaters nationwide Dec. 22. The film will later appear globally on Amazon Prime Video Jan. 7, 2022.
Newsletter Signup
Stay up to date on all the latest news from Boston.com