Tell Us
Readers: Tell us your favorite Santa Claus movies
There's nothing quite like a Christmas film featuring old St. Nick. But which is the jolly best?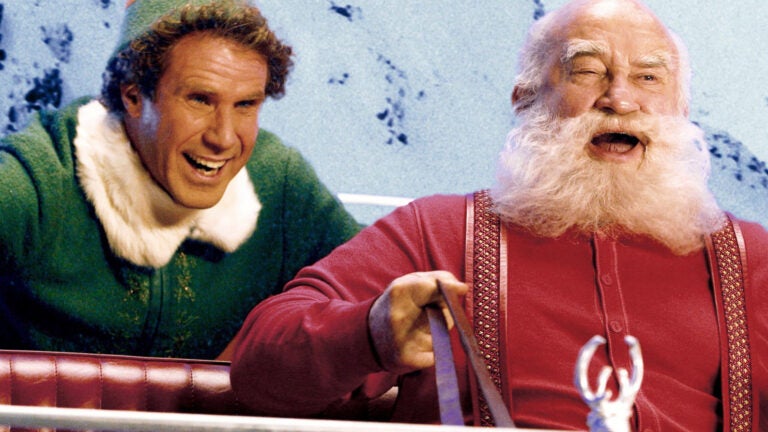 Yes, there are all kinds of Christmas movies. There are the ones with cringy families, the ones where jerks are visited by three spirits, the ones where bad moms mother badly, even the ones where a lone, barefoot, off-duty cop fights off heavily armed terrorists. (It is too.)
But we're of the opinion that the best Christmas movies (and TV specials, for that matter) are the ones that feature a certain Jolly Old Elf. Christmas movies are the one place where we can all embrace our secret inner belief that Santa Claus is real, and that he's out patrolling the skies each Dec. 24, when he's not dealing with layabout relatives or getting cross examined.
Clearly the folks at Netflix agree — the big holiday release on the streaming giant is "A Boy Called Christmas," which is nothing less than an origin story for old Saint Nick, even if the moniker "Santa Claus" is conspicuously absent. (Does this mean the 1970 TV special "Santa Claus is Comin' to Town" is no longer canon? Say it ain't so!)
But which fictional (?) portrayals of Father Christmas best capture his holiday spirit? That's where Boston.com readers come in. Using lists from Rotten Tomatoes and Screenrant.com, we've narrowed down the list of Santa-centric movies and shows to the ones below, and we want you to pick your absolute faves. (This eliminated campy choices like "Santa Claus Conquers The Martians," which let's face it is nobody's favorite; and Hallmark movies, where anyone over 50 with a beard will probably turn out to be Santa, and also inexplicably concerned with the main characters' love lives.)
Some feature an actual Santa ("Elf"); some the idea of Santa ("How the Grinch Stole Christmas"); and some a really bad Santa ("Bad Santa"). But one thing we can agree on: All of them are Santa-riffic. Answer the poll below, or e-mail [email protected], and we'll feature your responses in a future story.
Ho! Ho! Ho! What's your favorite Santa movie?