Tell Us
Tell us: What is the best Memorial Day weekend cookout dish?
Share your favorite food and memories of the holiday weekend.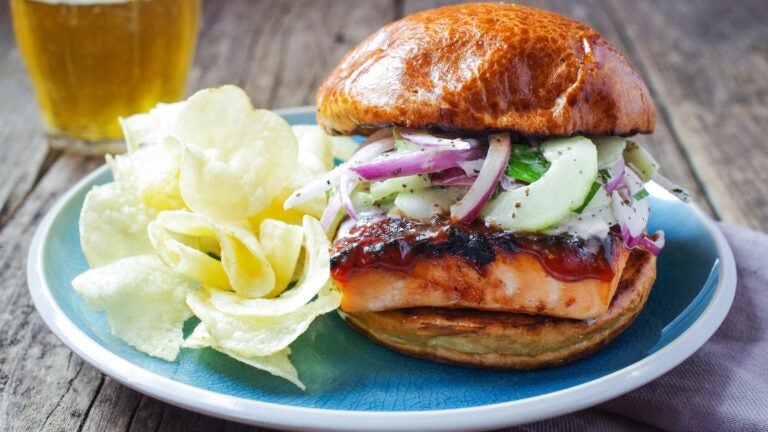 Memorial Day, a time to honor those who died while serving in the U.S. military, falls on May 30 this year. For many, it's also an occasion for friends and family to get together, fire up the grill, and share some delicious dishes.
Watermelon, hot dogs, and macaroni salad might be favorites on your menu. Or you may find inspiration from Milk Street's Christopher Kimball and his spicy lamb burgers and South Asian chapli kebabs this year. If cooking isn't your thing, ordering out is always an option. Clover Food Lab is offering Memorial Day boxes that include a variety of summer salads, grilled chickpea burgers, and desserts, like zucchini bread.
Whether you are cooking or ordering out, we want to know the best Memorial Day cookout dish, and your favorite memories of the holiday weekend. Plus, how do you plan to celebrate this year? What dishes and/or drinks will you be serving or indulging in? Fill out the survey below or e-mail us at [email protected]. Your response may be used in an upcoming Boston.com article and/or its social media channels.
Tell us your favorite Memorial Day cookout dishes and traditions
Sign up for The Dish
Stay up to date on the latest food news from Boston.com.