Tell Us
Should Catholic schools be allowed to fly Pride, BLM flags?
The Nativity School of Worcester has been prohibited from calling itself "Catholic" after a decree from the local bishop.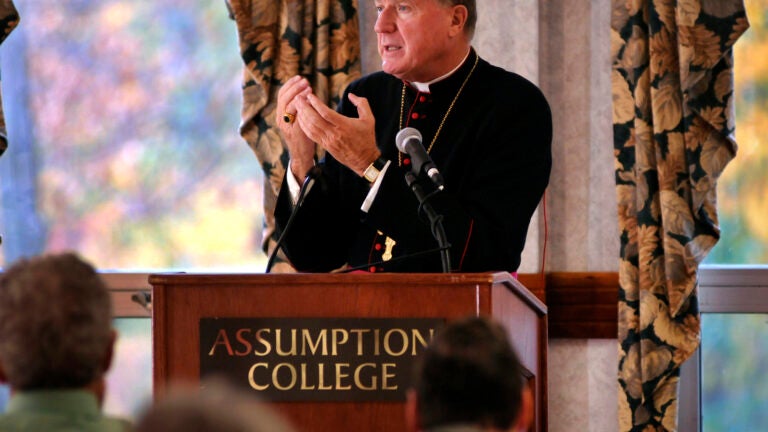 Bishop of Worcester Robert J. McManus released a formal decree Thursday, prohibiting the Nativity School in Worcester from identifying as Catholic.
The decree follows McManus' statement objecting to Pride and Black Lives Matter flags in April.
The flags had been flying at the school, which is made up of mostly Black and brown middle school boys, since January 2021, when students requested that the flags be flown with the traditional stars and stripes.
"The flags simply state that all are welcome at Nativity and this value of inclusion is rooted in Catholic teaching," Nativity's president Thomas McKenney said in a statement on Wednesday, according to The Boston Globe. "Though any symbol or flag can be co-opted by political groups or organizations, flying our flags is not an endorsement of any organization or ideology, they fly in support of marginalized people."
McManus, who has been leading the Worcester diocese since 2004, previously warned the school of stripping their Catholic identity if the flags were not removed. On Thursday, McManus issued the formal decree through the diocese newspaper, The Catholic Free Press.
"The Nativity School of Worcester is prohibited from this time forward from identifying itself as a 'Catholic' school and may no longer use the title 'Catholic' to describe itself," McManus said in his decree. The school is also no longer allowed to hold Mass, and conduct sacraments on school premises or in any event sponsored by the school at any church or chapel in the Worcester Diocese, per the decree.
Boston.com wants to know if readers think that Catholic schools should be allowed by the diocese to fly Pride and BLM flags. Should any schools with religious-affiliation be permitted do this? What do you think of the Bishop's decision?
Fill out the form below or e-mail [email protected] and your response may be featured in an upcoming article.
Sorry. This form is no longer available.