Tell Us
Readers: Share your flight cancellation and delay horror stories
Airlines are struggling to meet the new demands for travel.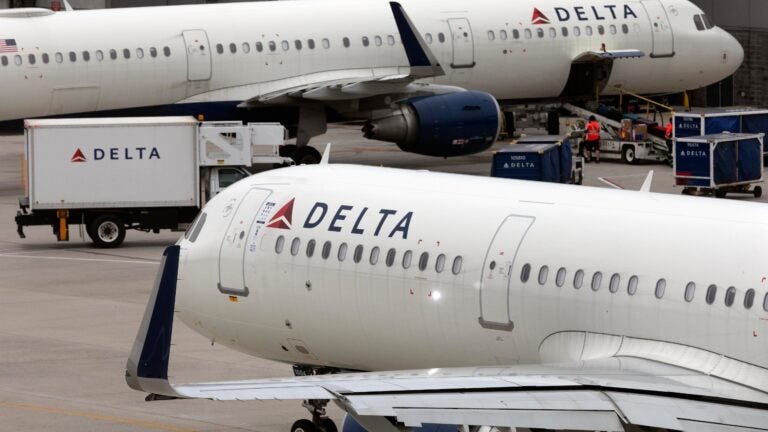 Air travel is back in a big way, but airlines don't seem to be prepared for the millions of people making their way back to airports.
Passengers are returning to air travel at a faster rate than the airline industry had anticipated during the pandemic. In February of this year, 66 million people flew on U.S. airlines, according to the Bureau of Transportation Statistics. At Logan Airport, the sudden increase in travelers has led to headache-inducing cancellations and delays across all airlines.
More than 3 million people took flights at Logan in May of this year, compared to 1.7 million in May 2021. Facing increased demand for flights, airlines are struggling with the labor required to keep things operating smoothly. (And the weather hasn't helped.)
When the pandemic first disrupted travel, many airlines laid off workers to cut costs — but those workers have been slow to return. Every role, from pilots to flight attendants and crew members, is facing shortages as experienced pilots retire and other workers are hesitant to return to a job subject to various kinds of abuse from passengers.
The result has been last-minute cancellations and passengers waiting in airports for hours at a time as airlines struggle to manage with limited staff. Over 1,400 flights were canceled nationwide over Memorial Day weekend alone, and it's not a problem that's expected to resolve quickly.
A similar story could unfold this weekend as many people travel for July 4.
Delta has already adjusted its cancellation policy to allow passengers to change their flights free of charge from July 1-4, a sign that they're bracing for another round of travel disruptions.
Delta just announced a systemwide free change policy for all flights July 1-4. No fees or even fare differences to change your flights to June 28-July 8.

Had not to see this as anything other than Delta throwing in the towel that this weekend is going to be a nightmare.

— Kyle Potter (@kpottermn) June 28, 2022
Boston.com readers have told us that they're eager to return to both international and domestic travel this summer. Have you experienced any of the chaos that's become commonplace at Logan Airport in the last couple of months? Does the news of long delays and cancellations have you second-guessing any travel plans in the next couple of months?
Tell us about your recent experiences at Logan by filling out the survey below or emailing us at [email protected] and we may feature your response in a future article or social media content.
Share your flight cancellation and delay horror stories