Tell Us
If you could pick the 2021 Person of the Year, who would it be?
We want to know what public figure or personal hero would you nominate for the title.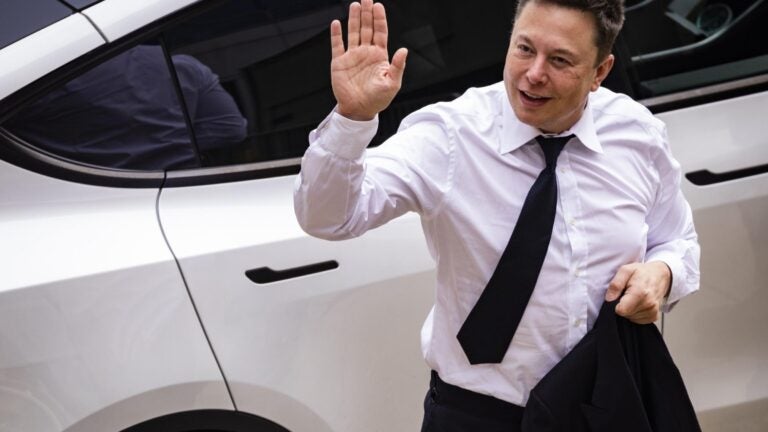 At the end of each year, we often look back on the key moments and figures of the past months. Certain names stick in the public consciousness for the impacts they made on the culture, whether that be positive or negative.
In a year as eventful as 2021, it can be hard to pick just one person who stands out as a key figure apart from the rest. Last year, we asked Boston.com readers who they considered the heroes of 2020, and the people that came to mind were notable politicians like President Joe Biden, public health officials like Dr. Anthony Fauci, and the essential workers on the frontlines of the pandemic.
Time magazine named Elon Musk, Tesla CEO and richest person in the world, as their 2021 "Person of the Year," applauding him as "our avatar of infinite possibility" in their profile of him.
While the magazine praised Musk for his business acumen and sometimes controversial online presence, many others across the Internet were less than pleased with the decision to name him as "Person of the Year." Among the detractors was Senator Elizabeth Warren who wrote in a tweet that accused Musk of "freeloading off everyone else."
Names have been thrown out for people who may be more deserving of the title, including country singer Dolly Parton, who was among People magazine's top choices for people of the year. Parton played a role in the development of the Moderna vaccine when she donated $1 million to Vanderbilt University Medical Center to support COVID-19 research. She shares the title with Simone Biles, Sandra Oh, and Juliana Urtubey, 2021's National Teacher of the Year.
Among the mixed reaction to Musk's new title were suggestions for other people Time should have named instead, including the scientists behind the COVID-19 vaccines and the Capitol Hill police officers who stood their ground during the Jan. 6 riot.
Should Elon Musk have been named Time's 2021 Person of the Year?
For the average person, the people who've made the biggest impact aren't always those that make the headlines. Last year, readers shared stories about loved ones and neighbors that had made the world a better place and deserved their own person of the year title.
We want to know who you would nominate for 2021 person of the year. Whether it's someone you know personally or a public figure whose name you couldn't escape in 2021, let us know who deserves the title by filling out the survey below or e-mailing us at [email protected] and we may feature your response in a future article.
Tell us your 2021 Person of the Year