Tell Us
College grads of 2022: Share your end-of-year stories with Boston.com
Send a senior photo and a celebratory message.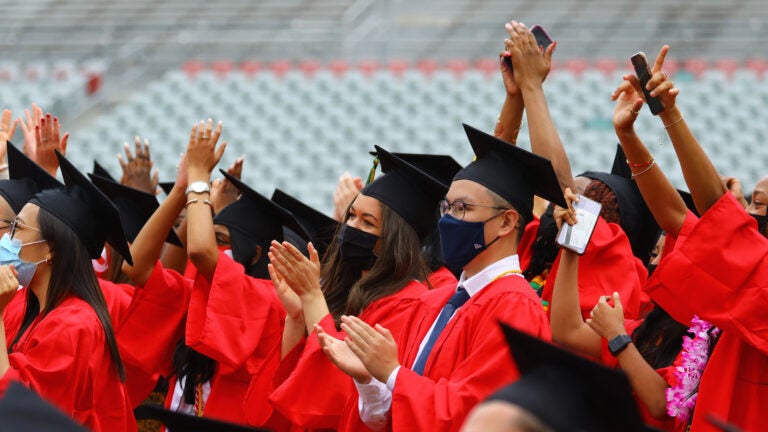 Finals season is wrapping up and all around Boston college seniors are gearing up to celebrate their graduation with commencement ceremonies, senior trips, and farewell events.
Because of the pandemic, many in the class of 2022 find themselves thrown off course just as they were starting to get their footing in college. They've weathered the worst of lockdowns and campus closures, and unlike the classes before them are likely looking forward to a normal close to their college journeys.
That experience has no doubt created graduates with stories both inspiring and relatable. We want to celebrate with the class of 2022 and share the accomplishments they've made over their college careers.
Are you graduating from a local college or university this spring or know someone who is? Do you have an interesting story to tell about your time in college? We want to hear from you about your experiences, the lessons you've learned, and your hopes for the next phase of your life.
Share your graduation story with us by filling out the survey below or e-mailing us at [email protected] and we will feature your entry in a future Boston.com article.