Readers Say
We asked for the best photos of spring in bloom. Here are our favorites.
Boston.com readers sent their photos of flowers and nature.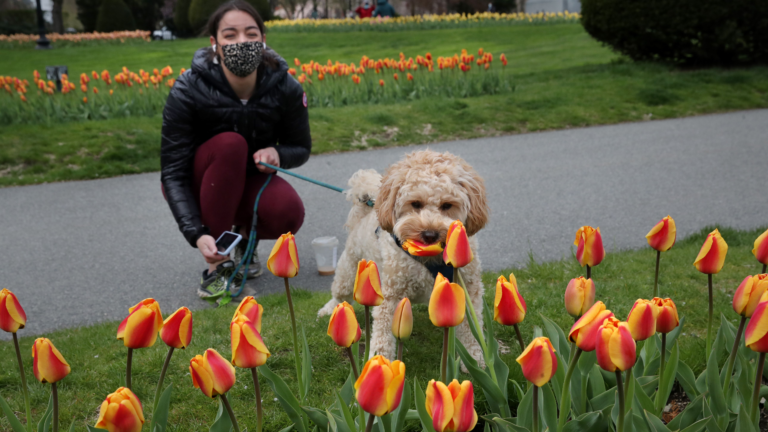 It's official, spring is here. When you take a step outside, you've probably seen signs of the new season. Maybe you've even spotted animals in the park or bursts of color on your afternoon walk. It's the perfect time to take in your surroundings, whether you go on a picnic with friends, explore the Boston Public Garden, or stroll by the Charles River.
We recently asked Boston.com readers to send us the most stunning photos of spring in Boston and beyond. You shared pictures of flowers, animals, and other forms of life from places like the Esplanade, the New England Botanic Garden at Tower Hill, and the Concord Children's Center. Bernie M. in Plymouth shared a photo of a finch sitting in a rose bush. "They are indigenous to the West Coast and were brought East (New York) in cages 50 years ago, sold as 'Hollywood Finches,'" he wrote. "They escaped, flourished, and spread throughout the Northeast."
For a virtual viewing experience, scroll down to see some of our favorite shots of spring from readers.
How to Boston
Get the best of the city, delivered to your inbox weekly.