Food
Sin City Superette now open in Lynn
The team behind Nightshade Noodle Bar opened the store in May.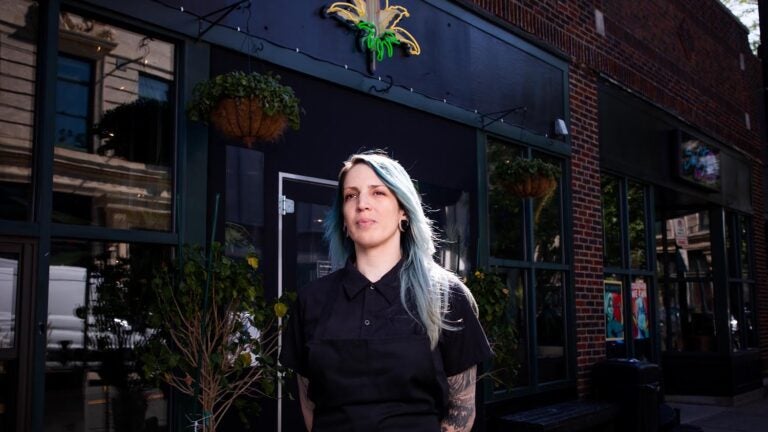 A community market called Sin City Superette opened on May 28 in the heart of Lynn, bringing healthy foods and other necessities to the neighborhood. The Superette was launched by the folks behind Nightshade Noodle Bar, a French Vietnamese fine dining restaurant helmed by chef Rachel Miller. Miller came up with the idea for the market during the pandemic, when she realized that there was a need for breakfast options, groceries, and other loose items.
"We started as a breakfast pop-up," said Miller. "We would sell whatever anybody needed, a cup of salt. At the time, I had a pastry chef on staff, and we were banging out breakfast sandwiches. I popped out a window in the front of the restaurant [Nightshade], and we installed a takeout window and just put a chalkboard that had our list of baked goods, like bags of cookies, breakfast sandwiches, and whatever else was available, to try to fill a gap in what was offered. Every restaurant was open for takeout and delivery for dinner, but other services were not existing around here at the time."
Now, Sin City operates like a small, local grocery store, similar to a 7-Eleven, according to Miller. The shop offers a variety of fresh seafood, grab-and-go items like the "Sin City Burger," a vegan black bean and corn burger, and sushi. But Sin City also is stocked with pantry items, household essentials, hygienic supplies, and health items, like Kleenex and Advil. Miller works with local farmers, produce vendors, and chefs to bring goods to the store.
Miller said that she hopes Sin City will be a support to community members during these uncertain times.
"In the shutdown, I was trying to find a way to retain and create more jobs than what the restaurant could sustain on its own," Miller said. "I'm here to be part of the revitalization of the downtown community and open more businesses, contributing to society here."
Tell us: Do you have a favorite food and dining spot in Lynn? Share with us in the form below or send us an email at [email protected] Your response may be used in an upcoming Boston.com article and/or its social media channels.
Sin City Superette, 71 Exchange St., Lynn
Tell us: What's your favorite food and dining spot in Lynn?
Sign up for The Dish
Stay up to date on the latest food news from Boston.com.