Cars
Do I really need brake work after just 29,000 miles?
John Paul, AAA Northeast's Car Doctor, answers a question from a reader facing brake repairs on a 2018 Subaru.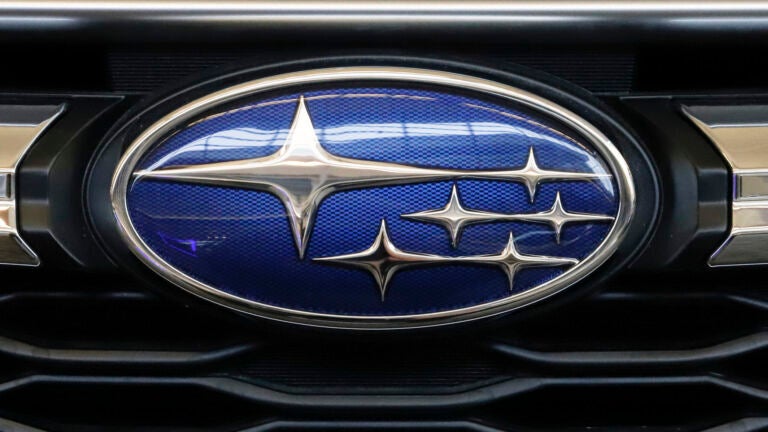 Q. I have a 2018 Subaru Legacy Limited 2.5. with 29,300 miles. I was told by a technician that I need rear brake pads and rotors immediately at a cost of $299. The technician said I was down to "two" for my rear brakes and that my front brakes were a "four" — which I should replace within six months. My questions are: Is it unusual to need new pads and rotors at only a little over 29,000 miles? And is the cost of $299 per axle reasonable?
A. Brakes are one of the few systems that wear is almost completely based on the driver and their driving habits. I have seen brakes need replacement in as little as 10,000 miles and in some cases last nearly 100,000 miles. If the front brakes are worn down to 2 millimeters, they do need replacing. The friction material of a new brake pad averages about 10 millimeters. In many cases replacing brake pads and rotors together guarantees better performance. Depending on brake wear, typically you can get two sets of pads out of one set of rotors.
Q. Regarding the recent question about 2005 Corolla with poor headlights. Another likely problem which we had with the same car was that the headlight covers became translucent. The dealer cleaned them up for $100, but there are internet fixes with toothpaste and baking soda. This may be worth looking into.
A. You are correct that cloudy headlight lenses can reduce headlight performance by 90 percent. Cleaning or replacing the headlight assemblies as well as new bulbs can make a remarkable difference when driving at night. In fact, our testing at AAA showed that depending on condition, cleaning headlights lenses can offer better lighting than some aftermarket replacement headlight assemblies.
Q. I have trouble shifting my car out of the park position. I went to the dealership service department and they said there was nothing wrong with it. Yet I still have trouble shifting out of park. What could be wrong?
A. The issue may be where you park. If you are parking on an incline, the shift may be more difficult to move, since you have the weight of the car on the parking mechanism. As a simple test, before you shift into park, set the parking brake. When you drive the car again, shift into park or reverse and then release the parking brake. Using this method, the brakes are holding the car in park rather than the transmission.
Q. I have a 2000 Mazda Protege. One day I went to start it up and nothing would come on. I bought a new battery, and the car still didn't start. Someone else said it was the ignition switch, which I installed and still nothing. Please help me.
A. Start with the basics, which includes the cables and fuses. There is a 100 amp "maxi-fuse" as well as a fuse that runs to the ignition switch. If the warning lights illuminate but the car doesn't start, the issue could be a faulty neutral safety switch or starter interlock clutch switch. Finally, there is the starter itself.
Q. My son has a 2007 Honda Accord. His car's catalytic converter was stolen at a hotel parking lot. He had an aftermarket converter installed for under $1,000. The auto repair owner said thieves don't want aftermarket ones, since they're not worth much money. I have a Toyota Corolla with an original convertor and want to prevent this from happening to me. One news report I saw mentioned a steel plate cover. Any suggestions?
A. Yes, we are seeing more and more catalytic converter thefts. The reasons are simple — catalytic converters contain very expensive precious metals. Additionally cordless power tools make it easy to cut through the exhaust system. In my opinion the biggest issue is that some salvage yards or metal recyclers don't ask for any documentation as to where the converters came from. There are companies that are fabricating aluminum shields that are bolted to the underside of the car to prevent theft. My concern would be depending on how they were fabricated, there may not be enough air to help control the converter temperature. My advice is the same as the police, park in well-lit areas. Park close to building entrances or the nearest road in public parking lots. This gives your vehicle more exposure where more people can see it.
John Paul is AAA Northeast's Car Doctor. He has over 40 years of experience in the automotive business and is an ASE-certified master technician. E-mail your car question to [email protected] Listen to Car Doctor on the radio at 10 a.m. every Saturday on 104.9 FM or online at northshore1049.com.
Newsletter Signup
Stay up to date on all the latest news from Boston.com