Cars
My SUV's air conditioner isn't moving much cold air
John Paul, AAA Northeast's Car Doctor, answers a question from a reader whose Ford Explorer isn't providing much relief from the heat.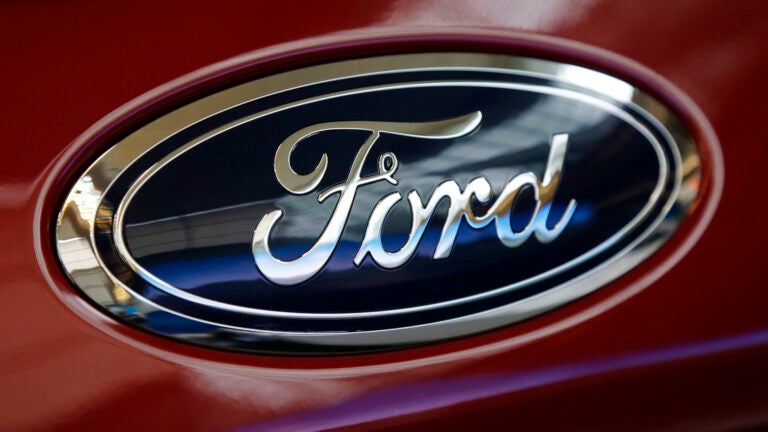 Q. The air conditioner isn't working in my 2004 Ford Explorer. Air coming out of the vents is cold, but there isn't much of it. The fan speeds all work, and the vent flaps seem to open and close. Could the system be clogged and blocking air flow?
A. I would start by looking at the blower fan. The fan is a cage design, and I've seen the vanes break off or get so coated with dirt that they can't move the air. The fan is pretty easy to remove, with only four or five screws. While it is out, test to see that it is also spinning properly. The fan bearings could also be seizing up and slowing the fan down.
Q. I have a 2008 Dodge Sebring convertible. I rarely put the top down, but the last time I did, something broke. One of my neighbors forced a little of the cover and got the top to close. What can be wrong?
A. I helped a neighbor with what sounds like the same problem. When the top opens, there is a retractable trim piece on the left and right sides. It covers the top mechanism, has a spring, and slides on a 4-inch track. On this car, I removed the trim cover, removed the sliding piece, allowed the spring to retract, and now the top opens and closes normally. I needed to screw the top trim in place with a couple of small screws, and although it isn't quite as pretty as the left side, the top works fine.
Q. I see small cars with trailer hitches, and never see them towing a trailer. In fact I'm not sure a VW Beetle or Mazda Miata can tow a trailer. Why would someone put a trailer hitch on a small car if they don't need it?
A. A trailer hitch or receiver may never be used for towing. Years ago, I had a small SUV and installed a trailer hitch receiver to mount a rack so I could move a snow blower. The rack was also handy for carrying items that were dirty and that I didn't want in the car. Other people will use the receiver to mount a bike rack or carry beach chairs. Some people do tow with small cars. I saw a Miata pulling a big JetSki (probably not recommended by Mazda) on the highway recently.
Q. I have a 2012 Nissan Altima coupe and recently a headlight bulb burned out. I bought a bulb and went to replace it, but I can't figure out how to get to the bulb. Someone told me you have to take the bumper off. Can that be true?
A. In this case you don't take the bumper off, but there is a little extra work. You will need to remove the wheel and then remove the fender liner. Once the fender liner is removed, you will be able to see the bulb. Unscrew the bulb holder, remove the old bulb and then carefully install the new bulb. Keep dirt and oil off the bulb and don't touch it with your hands — use gloves or a clean towel. The oils from your fingers can cause the bulb to overheat and fail.
Q. Would you buy a homemade car? I recently saw a Cobra replica for sale. It looked good, but then I found out the owner built it himself. It seems like there could be a multitude of mechanical and safety problems with something like this.
A. Yes, I would buy a home-built car, but with some caveats. Like any used car I would have it inspected by a garage that has some familiarity with the base vehicle. Then it depends on the kit. I was recently at Factory Five Racing and saw how their kits are made. The frames and bodies were well done. They have years of experience refining their products, and the knowledge to help their customers. I would also look at the drivetrain and suspension. Was it new? Did it come from a donor vehicle? How was it installed? If it looks good or looks like a project you want to finish, buy it and have fun.
John Paul is AAA Northeast's Car Doctor. He has over 40 years of experience in the automotive business and is an ASE-certified master technician. E-mail your car question to [email protected] Listen to Car Doctor on the radio at 10 a.m. every Saturday on 104.9 FM or online at northshore1049.com.
Newsletter Signup
Stay up to date on all the latest news from Boston.com