Car Guides
Should I let the dealer perform a recommended update?
John Paul, AAA Northeast's Car Doctor, answers a question from a reader who was contacted by the dealer about an engine knock sensor issue.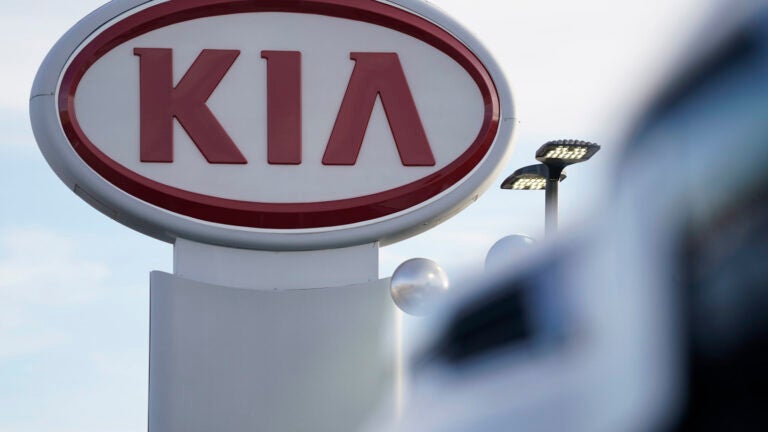 Q. I have a 2013 Kia Sportage and I received a note from my dealer to perform an update to the engine knock sensor. The car runs great. Should I have this update performed?
A. There are some Kia and Hyundai engines that have serious engine bearing failure. This update detects a bearing knocking sound and turns on a check engine light to prevent further damage and possible breakdown. I would certainly have the update performed. In addition to detecting the possible engine failure, a portion of the engine warranty is extended to 150,000 miles.
Q. This isn't a car question but more of a driving question. I have a traditional style GPS with a 12-volt power cord. Where is the safest place to mount the GPS on the windshield? I do have a map app on my phone, but I like my Garmin better.
A. It is a bit of a personal choice and to some extent depends on the car. I prefer to mount my GPS in the center of the windshield as low as possible out of my normal line of sight. Some drivers will put the GPS to the far left of the windshield. I find this position adds to a blind spot caused by the windshield pillar and the side view mirror. The far left position can also present problems with routing the power cord. Be aware in some parts of the country driving with anything attached to your windshield that blocks your view is considered a traffic violation.
Q. My Ford Explorer with adaptive cruise control is acting very oddly. After driving for a while — sometimes in as little as 20 minutes, sometimes over an hour — I get a message that the adaptive cruise control has failed — and it has. The next time I start the car, it works again, until it fails. If I switch to regular cruise control after the failure, that always works. My Ford dealer drove the car and says it's fine. Of course, they didn't drive it far.
A. Since the cruise control works in conventional mode, that helps eliminate several items that are working. Ford has a very specific procedure for testing the adaptive cruise control function. This includes inspecting the cruise control module for dirt, proper alignment, and diagnostic trouble codes. If the issue is that the cruise control doesn't function in rain or snow, this is typical of most advanced cruise control systems. The most common repair that I have found is replacing the cruise control module.
Q. I have a 2013 Hyundai Santa Fe. My mechanic is suggesting I replace the transmission fluid, brake fluid, and power steering fluid. I've been warned that dirty transmission fluid can cause excessive wear and possibly failure of the transmission. The brake fluid is contaminated with copper and moisture and can cause multiple brake and ABS component failures. The dirty power steering fluid can cause failure of hoses, seals, and other components. Do I need to get this work done? It can be very expensive.
A. Certainly, replacing dirty fluids always makes sense. The question is how dirty is dirty and contaminated. New fluid can look dirty in as little as 30 days. Power steering and brake fluid, according to Hyundai, have no specific replacement interval and just require inspection every 30,000 miles. Certainly, as power steering fluid ages it will become discolored, but the color on its own is not enough reason to replace it. Brake fluid many times will get replaced as brake work is being performed. The transmission fluid has a specific recommendation of replacement at 105,000 miles. At this point I would just get a second opinion and look at your car's records and see if some of this work has already been performed.
Q. Do you think all of these advanced safety features that we see in some newer cars will reduce tailgating and increase driver distraction because drivers are not paying enough attention? I believe if everyone drove a stick shift car, we would have less testing and car crashes, because drivers would pay more attention.
A. There are many features that can help with crashes. Smart cruise control can prevent tailgating, since the following driver sets a predetermined distance between their car and vehicles in front of them. Automatic emergency braking can help slow or stop a following vehicle when the driver is not paying attention. Stability control can also help with vehicle control that may prevent rollovers. All of these systems are designed to work with a fully engaged driver, not replace them. I do like your idea of all stick-shift vehicles, but I fear that people would still be on their phones.
John Paul is AAA Northeast's Car Doctor. He has over 40 years of experience in the automotive business and is an ASE-certified master technician. E-mail your car question to [email protected]. Listen to Car Doctor on the radio at 10 a.m. every Saturday on 104.9 FM or online at northshore1049.com.
Newsletter Signup
Stay up to date on all the latest news from Boston.com