Car Guides
Do I really need a new cabin filter every 7,500 miles?
John Paul, AAA Northeast's Car Doctor, answers a question from a reader questioning how often his cabin filter is getting replaced.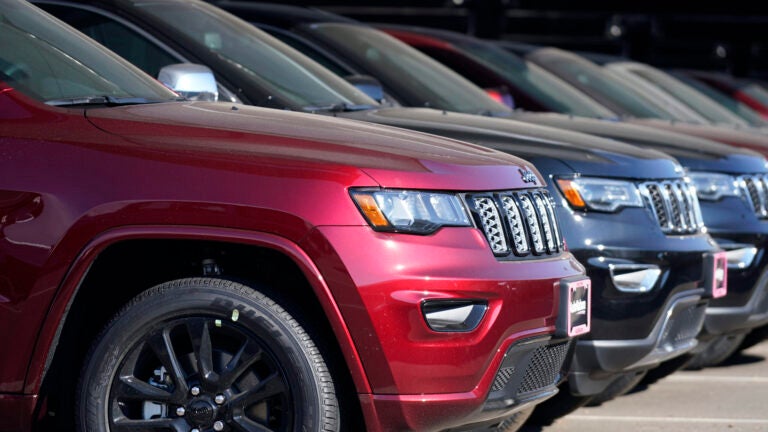 Q. It seems as if every time I bring my Jeep Grand Cherokee in for service (7,500 miles) the shop tells me that I need a cabin filter. I like to do what's necessary for car maintenance, but every oil change having to replace this filter seems excessive. My house furnace doesn't have a filter, why do I need one in my car? Will it cause any problems if I have the shop remove it and do not replace it?
A. I would not remove the pollen/dust filter. I'd just replace it when it gets dirty. I would ask the service facility to see the condition of the filters, just to make sure they are in fact dirty. Typically, cabin filters last 15,000 miles or more. As an example, with my car I check the filter once or twice a year and replace it when it is dirty. In the 10 years I have owned one of my cars, I have replaced the cabin filter every three years or so. By the way, depending on your furnace type, it may have an air filter.
Q. When I first started driving in 1970, my 1964 Chevrolet Malibu had a two-speed automatic transmission, then it was three and then four, and now my GMC truck has a 10-speed transmission. Why do we need so much complexity?
A. The more gears in a transmission typically translate in gear ratios that better match the horsepower and torque of the engine. Your two-speed automatic (most likely a GM Powerglide) had to be a compromise with both the gear it started moving the car from a stop (low gear) and with the gear at higher speeds. As more gears are added, performance and fuel economy improve. More gears will usually translate into an engine that cruises at lower RPM and delivers a quieter driving experience.
Q. I own a 2006 Nissan 300Z convertible with 150,000 miles on it. The car was running fine, but when my wife bought a new car just before the pandemic started, we took the Nissan off the road. There was no gas left in the car, and we took the battery out and put it on a trickle charger. The car has been sitting outside this entire time, and we were thinking about putting it back on the road. I'm pretty sure it needs all new brakes and tires. What do you think about getting this car ready to put back on the road?
A. At this point I would have the car towed to your repair shop and let them know the car has been off the road for 18 months. The brakes could be rusted frozen and possibly make the car unsafe to drive. Leaving the gas tank empty was a bit of a gamble, sometimes what little moisture is in the tank and fuel lines can cause rust. Considering the car is 15 years old, it could need normal/routine maintenance performed and that could include cooling system service, belts and hoses replaced, spark plugs, filter changes, and the brakes and tires you are already expecting to replace. In addition, there could be damage from rodents or other critters.
Q. My Scion xB driver's-side windshield wiper makes a loud noise when doing its job. When it reaches the top part of the windshield it chatters when it starts the return. I have changed the blade twice using a more expensive blade each time. This has been going on for about six months and no one seems to know how to correct the problem. The passenger-side works fine. I did use RainX on the windshield and that helped a little, any ideas?
A. More than likely the wiper arm is not sitting on the correct angle to the windshield. Over time, the windshield wiper arms will sometimes change shape just enough to cause the wiper blades to chatter. This can happen over the winter with snow and ice buildup on the wiper arms or the tension spring can become weak if you move your wipers off the windshield in the winter. A slight adjustment to the arms to ensure the blade edge is perpendicular to the windshield is usually all it will take to quiet the wiper down.
Q. I bought a certified used car, and after a few weeks, I heard a noise when I first started the car. The noise may have been there from the beginning, but I'm not sure. I brought the car back to the dealer, and after having it for four hours, they told me the engine is operating normally. They did say if I think it is getting louder, bring the car back. They also told me I should not worry since the car is covered by a 60,000-mile warranty.
A. I drive many new vehicles and it is surprising how many engines make a slight noise on startup. It is perfectly normal and does not affect the life/performance of the engine. At this point I would take the dealer's advice and just monitor the noise. If the noise gets louder, return to the dealer and have them inspect/repair/replace the engine.
John Paul is AAA Northeast's Car Doctor. He has over 40 years of experience in the automotive business and is an ASE-certified master technician. E-mail your car question to [email protected] Listen to Car Doctor on the radio at 10 a.m. every Saturday on 104.9 FM or online at northshore1049.com.
Newsletter Signup
Stay up to date on all the latest news from Boston.com