Car Guides
I need help choosing a new full-sized pickup truck
John Paul, AAA Northeast's Car Doctor, answers a question from a reader seeking advice about a new truck purchase.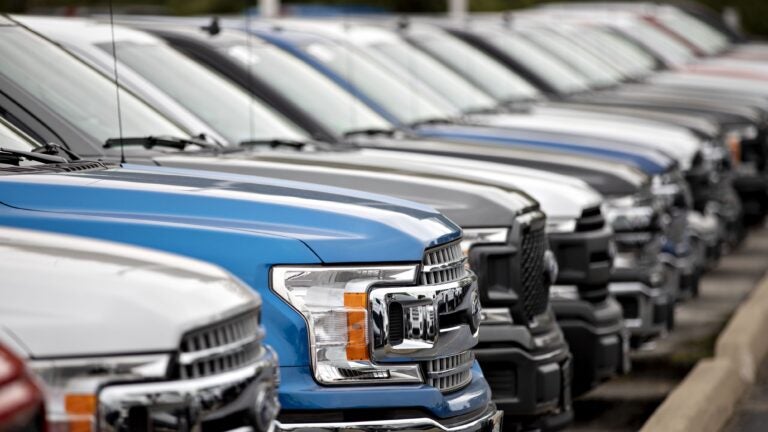 Q. I am thinking about buying a new full-sized pickup truck to replace my 10-year-old Ford F-150. Of the popular trucks, RAM, Ford, and Chevrolet/GMC, which should I consider and why? 
A. This is one of those questions that doesn't have a wrong answer. Anyone of these three vehicles is a good choice. My suggestion is to buy the one you like best. All three trucks can tow more than 10,000 pounds and can easily carry 2,000 pounds. All three trucks have the latest technology, wi-fi hotspots, big displays, and, depending on cab configuration, can have limousine-like rear seating. My suggestion is to look at how the options are configured, find out which truck offers the features you need and some you want, and buy the truck that makes you happy. 
Q. I have a Honda Pilot 2016 with about 43,000 miles. I've noticed and heard a clicking or shifting noise when the transmission is in first gear going into second. This happens from 20 to 30 miles per hour, and the noise seems to be coming from under the car. When the engine is cold, the noise is low and quiet. As the engine heats up, the noise becomes a little louder. On the highway or generally above 40 miles per hour, I do not hear it. Do you have any idea what is happening here?
A. There are many things that could be causing this type of noise, from a transmission issue to a wheel bearing, and even a big nail in a tire. The transmission in this Pilot has been subject to a few issues, everything from reprogramming to fluid leaks to complete replacement. The best thing to do at this point is to road test the vehicle with a technician to identify the noise.
Q. My Toyota's trunk lock actuator failed. It's no big deal as I can still open the trunk with the key. When we go to unlock the trunk, the panic alarm goes off. If I unlock the doors first with the remote, then all is fine and no alarm. Is this related to the trunk actuator part?
A. Yes, I would certainly think so. If you lock the car with the remote and try to open the trunk with the key, the alarm is still set. The car does not know if you are opening the trunk with a key or a crowbar. At this point, until you decide if you want to get the car fixed, and in order to not disturb the neighbors, you just need to unlock the car before opening the trunk. 
Q. How do I turn off the emergency brake dash light on a 1995 Cadillac Deville?
A. The red brake warning light illuminates for a few reasons. One is that the parking brake is applied or partially applied. The second is low brake fluid or a leak in the brake hydraulic system. The third issue is when the electronic brake control module responds to certain diagnostic fault codes. The issue could be a sticking parking brake cable, a faulty parking brake switch, or low brake fluid. If the red brake warning light is on, I would suggest having the car towed to a repair shop. If the problem is related to the brake hydraulic system, you could lose full braking and be unable to stop in an emergency. 
Q. I was listening to a podcast of your radio program where you were interviewing someone from Sylvania, talking about LED replacement headlights and how they are illegal. I see LED replacement bulbs online as well as YouTube videos of people updating their headlights. Are you sure this upgrade is illegal? I want to upgrade to better lighting. 
A. Just because you can buy the parts online doesn't mean they are Department of Transportation (DOT) compliant for on-road use. The reflector inside the headlight assembly is calibrated for a certain size bulb. The LED replacement bulbs are typically larger, causing aiming issues. The light output will be greater, but the amount of glare and "dazzle" can be offensive and dangerous to oncoming traffic. If you want more light, there are performance replacement bulbs that can deliver more light, although at a shorter lifespan than the stock bulb. 
John Paul is AAA Northeast's Car Doctor. He has over 40 years of experience in the automotive business and is an ASE-certified master technician. E-mail your car question to [email protected]. Listen to Car Doctor on the radio at 10 a.m. every Saturday on 104.9 FM or online at northshore1049.com.
Get Boston.com's browser alerts:
Enable breaking news notifications straight to your internet browser.