Car Guides
Is it safe to connect an electric vehicle to a charger in foul weather?
John Paul, AAA Northeast's Car Doctor, answers a question from a reader wondering about the safety of outdoor charging stations.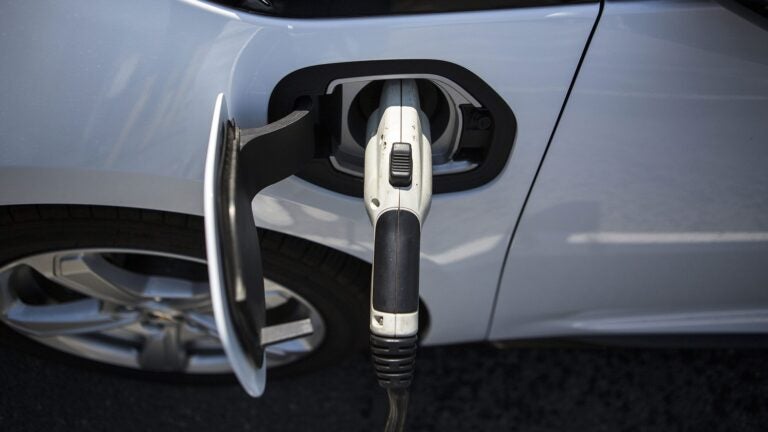 Q. I'm a faithful reader of your column and have a question I hope you can answer for me. Before considering a fully electric vehicle, I'm wondering about the process of charging them. I live in a condominium with no garage. Is it possible to safely and securely connect an EV to a charger that is outside and uncovered in inclement weather?
A. Most of the electric vehicle chargers I see are outside, including the one at our AAA headquarters building in Providence, R.I. I monitor that charging station and it has worked without issues for five years — through all kinds of weather. At home when I'm road testing an electric car, I plug into 117-volts to charge the battery, and only once in all of the years I have been testing electric cars did the ground fault outlet (GFCI) trip. Based on my experience, and if your condominium allows it, you should be able to set up a charging station. 
Q. I have a 2014 Subaru Crosstrek, with almost 28,000 miles. I was told several years ago by the service manager that the car has 15 different computers that can drain the battery. He said that to keep the battery charged, I have to start and drive the car every two or three days, otherwise the battery will be dead. I'm on at least the third or fourth additional battery in the past seven years. I was concerned that if I take a plane trip this summer and come back, the battery will be dead. I spoke with another service manager and he said to just have a new battery put in. I park in a large, locked lot which is very public, so is that good advice, or should I get one of the new small chargers I could leave attached and under the hood? And if I do that, could I use it normally instead of constantly going down and driving it two miles?
A. Subaru models have had their share of battery problems. The alternator that charges the battery is computer controlled and limits charging to improve fuel economy. Depending on your driving style, you may be taking more electricity out of the battery than you are putting back in. It is my understanding that Subaru has updated the charging system profile and is now using a battery with more reserve capacity to combat the parasitic drain. When everything is functioning normally there is no reason you should not be able to leave your car unused for a month and have it start up. A float-style battery charger would keep the battery charged, but it would need to be plugged into an electrical outlet. There are also solar-style battery maintainers which could work.
Q. I have a 2013 Honda CR-V with 79,000 miles on it. I do regular maintenance as needed. My last receipt from the dealer included a recommendation for a transmission fluid service for $199.95. Is that something I should do, or is checking all fluids at my next oil change sufficient? 
A. Honda uses indicator-based maintenance rather than typical miles and time. With the Honda system you will get a message on the dash that tells you when certain items need attention. If the fluid is checked regularly and it looks good, wait until you see the number 3 come up in the instrument panel submenu that will indicate the transmission fluid needs changing. 
Q. I have a 2017 Chevy Cruze with 125,000 miles. Would it be covered for the General Motors warranty on the accelerator?
A. The Chevrolet emissions warranty will cover some components for eight years or 80,000 miles, whichever comes first. Although this is a common problem — you probably get a "reduced power" message — looking on the database that I use, at this time there has been no warranty extension.
John Paul is AAA Northeast's Car Doctor. He has over 40 years of experience in the automotive business and is an ASE-certified master technician. E-mail your car question to [email protected] Listen to Car Doctor on the radio at 10 a.m. every Saturday on 104.9 FM or online at northshore1049.com.